Structures
---
Here we have an overview map of the Davidonville interactive re-creation.
Overview Map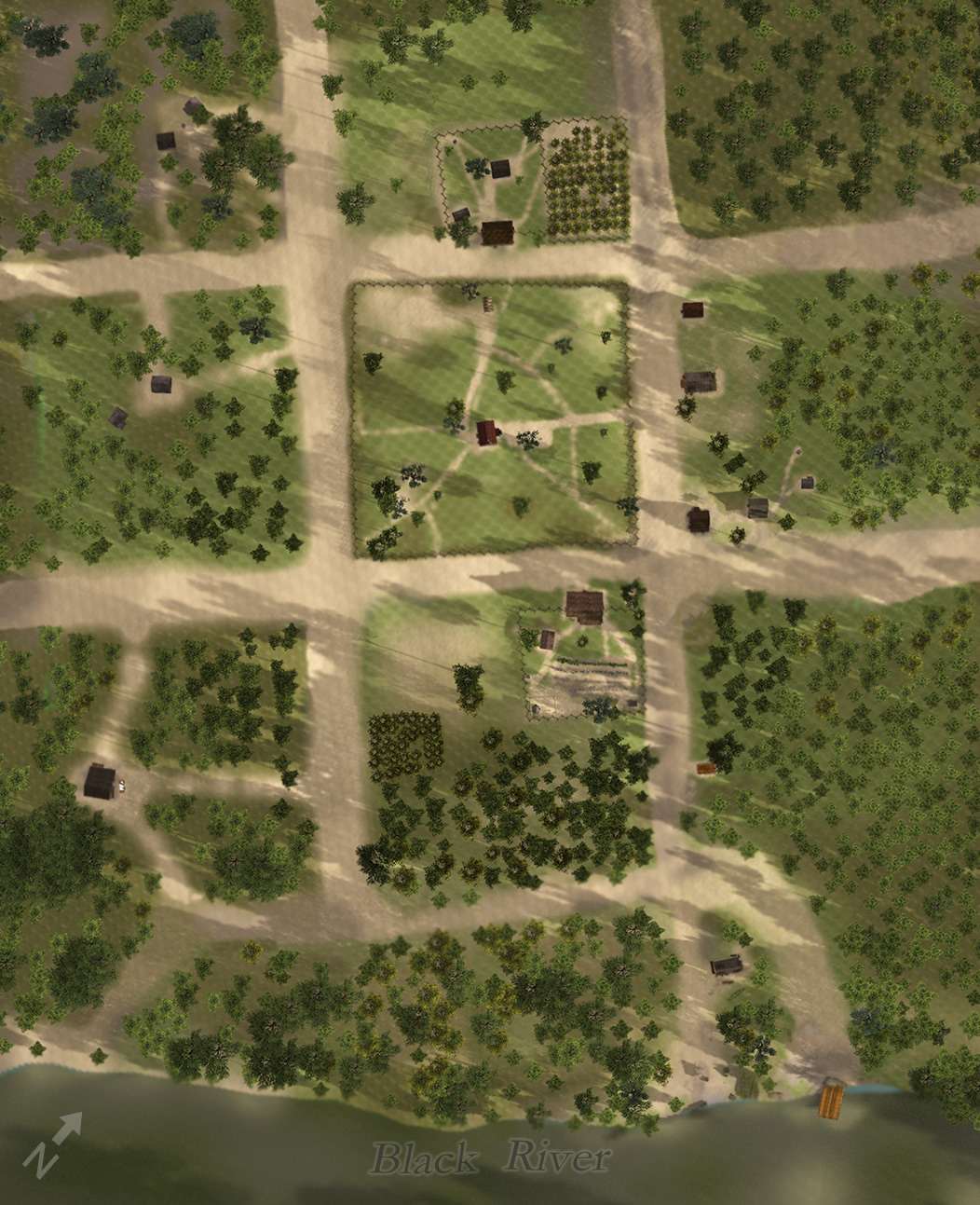 Structures List
---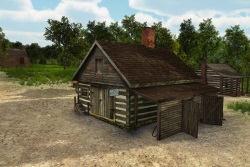 The blacksmith would have been an important member of the community.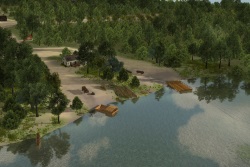 All of the public buildings and businesses in Davidsonville appear to have been on either side of one street leading to and from the river's edge.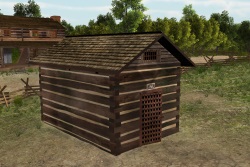 The Davidsonville jail is first mentioned in the act passed by the General Assembly of Missouri Territory creating Lawrence County on January 15, 1815.