Artifacts location: 44 ×
---
Simply scroll through the following images and click for more information about the artifact(s). You may also use the filter options to browse by location, material, or category.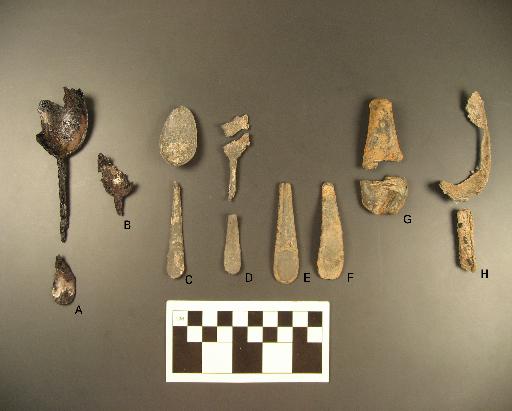 A variety of spoons and spoon fragments have been found at Davidsonville. Of ...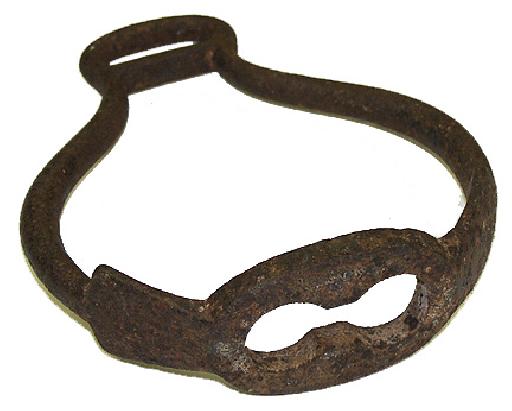 Heavy iron stirrup with solid sides. The platform is oval with a figure eight...